Breast Buddies- Admin
Hi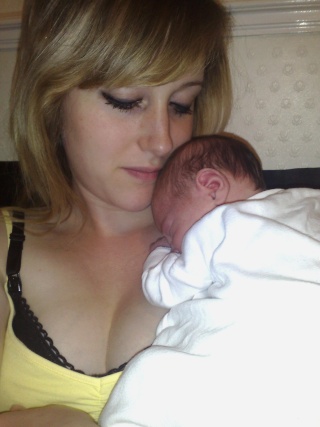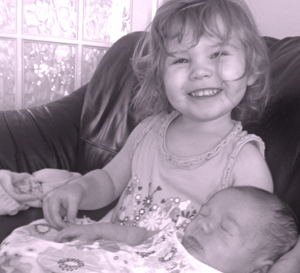 My names Natasha im 23 SAHM and have two lovely little girlies, Olivia who is two and Charlotte born in July of this year. Both Breastfed babies.
I set up the site in 2007 and then was joined by two fab mummies Kay and Katie(Kasia80) who now run the site with me.
I am constantly learning about breastfeeding and helping anyone I can, I thoroughly enjoy it.
I also co sleep, cloth bum and baby wear so love to talk about them too!
I live in Solihull with my fiancee of 5 years and hes a great support.
Any problems at all, feel free to contact me!
Kay- Admin
My Name is Kay, I am 30, and I am married to my wonderful hubby Dave.
I have lived in North Wales since meeting Dave over 10 years ago, and I love it here!
I have 3 delightful little boys - Jamie who is 6, Tyler, 5, and Corben, 2 , and i am expecting baby boy number 4 soon!
I was unsuccessful at Breast Feeding my first 2 children - despite trying. I encountered problems and had no support from my Healthcare providers.
When I became pregnant with Corey, I made a conscious decision that I was going to breast feed this time - hence why I joined this forum to gain as much knowledge and support as possible both before and after birth. we had 2 wonderful years of breastfeeding, and i cant wait to do it all over again!
I have had eventful pregnancies, including a miscarriage, heart problems, high blood pressure, PND - the list goes on! I have experienced a lot, and I am happy to share my experiences and knowledge to help others.
I look forward to getting to know you all ( and sharing my pregnancy and breastfeeding tales with you of course!)
Kay x

Kasia80




Number of posts

: 4575


Age

: 40


From

: Oxfordshire


Tell us about yourself

: \"If breastfeeding in public makes people uneasy because the breasts are considered sexual, then bottle-feeding must be the equivalent of whipping out a dildo\"


Your mood today

: Happy


Thanks and Reputation points :

20


Points :

549


Registration date :

2007-08-04



---
Permissions in this forum:
You
cannot
reply to topics in this forum